Messages

2,294
ReactionScore

33,962
Points

513
- Core: 71000
- Multilingual client (18 languages in total) the change to Russian works regularly (checked in person, below the screen)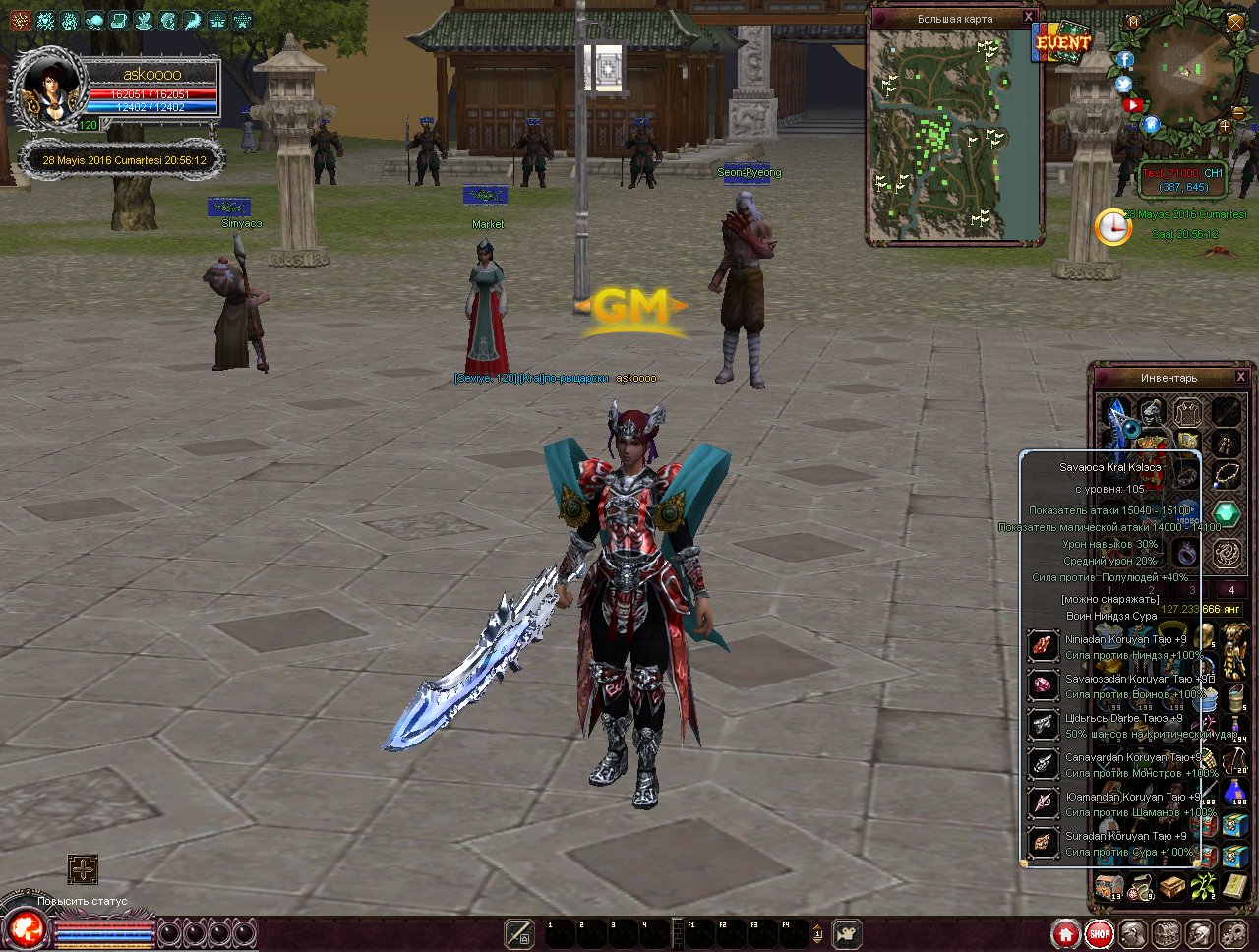 - maximum lv 120
- 80 store cells
- Sharpening of stones to +9
- 6 CELLS FOR INSERTING STONES in weapons and armor
- Craft system
- Pet system
- Suit system
- Belt system - Scarf
system
- Panel hiding system (F7)
- Event system
- General chat of empires
- Showing the level of mobs, bosses +% of their health.
- The Square Guard automatically attacks monsters within a radius of visibility near the square. Kills a monster and returns to the center.
- 2 cards (85-99) and (100-120) - all farm
- 2 in-game swatches (on F5 and F6)
- In-Game Wiki
- Replaced all standard armor
All the data is edited in root in the files:
serverinfo.py - configure the IP for the connection.
localeinfo.py - The name of the server (the top client tag)
system.py - The first lines configure the client protection. (for the correct start, create the HackSheild folder in the client )
prototype.py - At the very bottom you will need to change the size of the specified files to your own for the correct start!
The command to start: cd / usr / game && sh baslat.sh
The compilation command : cd / usr / game / share / locale / turkey / quest && sh make.sh
Navicat: root / haruncelep
Download:
You need to reply to this in order to see this content.
[/HIDEREPLY]